A big celebration marked the end of one major renovation project for the Cholsey & Wallingford Heritage Railway, completed with support from Grundon Sand & Gravel.
Grundon chairman, Norman Grundon, was one of the VIP guests for the official opening on 25 June of the Maidenhead canopy at Wallingford Station, joining others including Sir Peter Hendy CBE, current chair of Network Rail; Lady McAlpine; and Tim Dunn, TV presenter and British railway historian.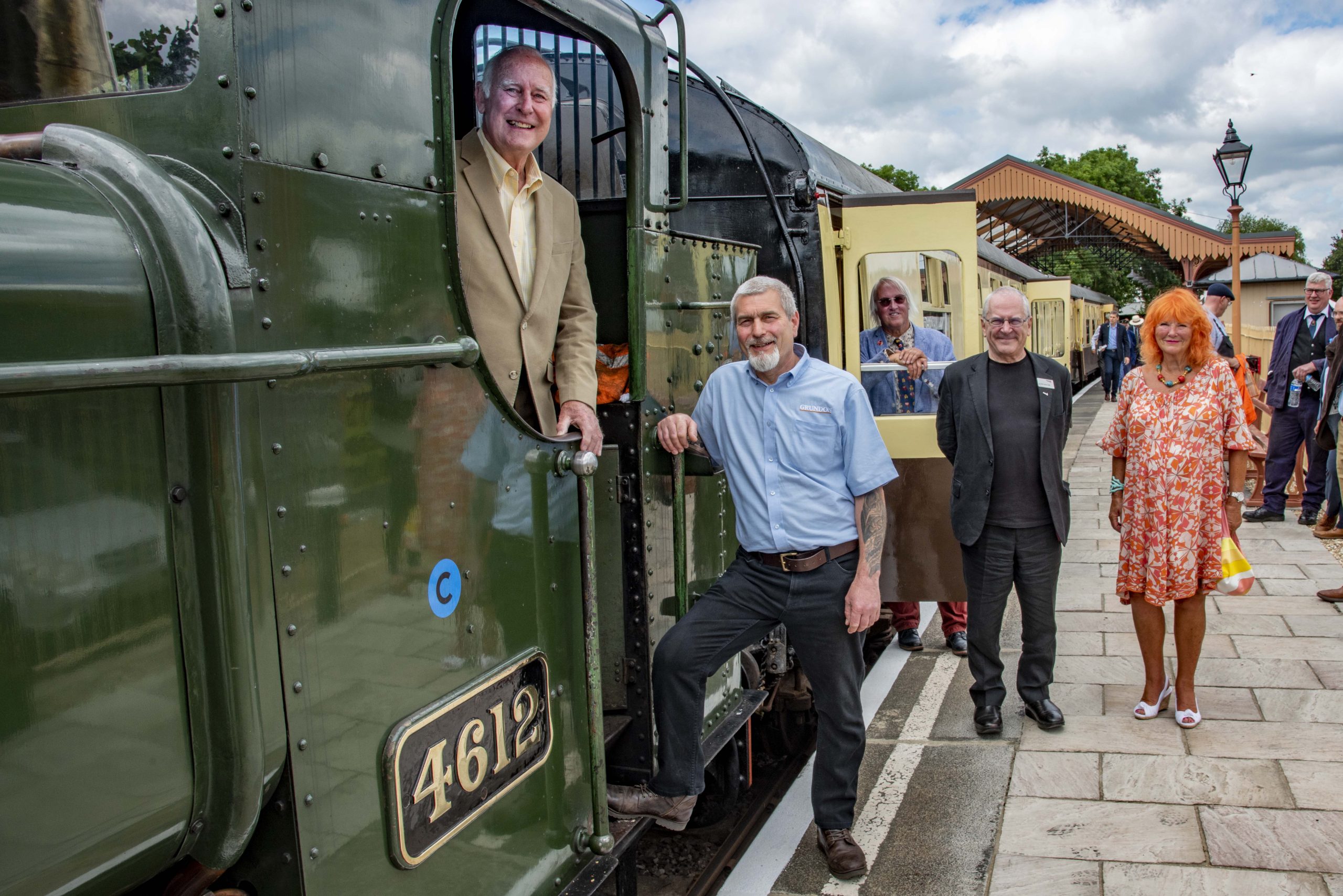 Norman Grundon said: "Cholsey and Wallingford Railway is in the heart of our operating area and, as a local company, we take great pride in being able to support such a fantastic project.
"It is a hugely popular attraction for local communities and visitors alike, and to be part of the official celebrations and enjoy a ride on the steam train itself was the icing on the cake. I want to thank everyone involved, and especially the volunteers, for their hard work and dedication to making sure as many people as possible can enjoy this very special piece of railway history."
The impressive Brunellian Victorian canopy, described as "one of a kind" by Tony Stead, chairman of the Cholsey & Wallingford Railway Preservation Society, was relocated to Wallingford from Maidenhead over a decade ago.
A more recent £668,000 grant from the Railway Heritage Trust allowed restoration work to begin but it was the Covid-enforced closure of the line over the last 18 months which enabled the canopy to finally be installed. At the same time, work on extending the platform has also been taking place, which is where Grundon came in.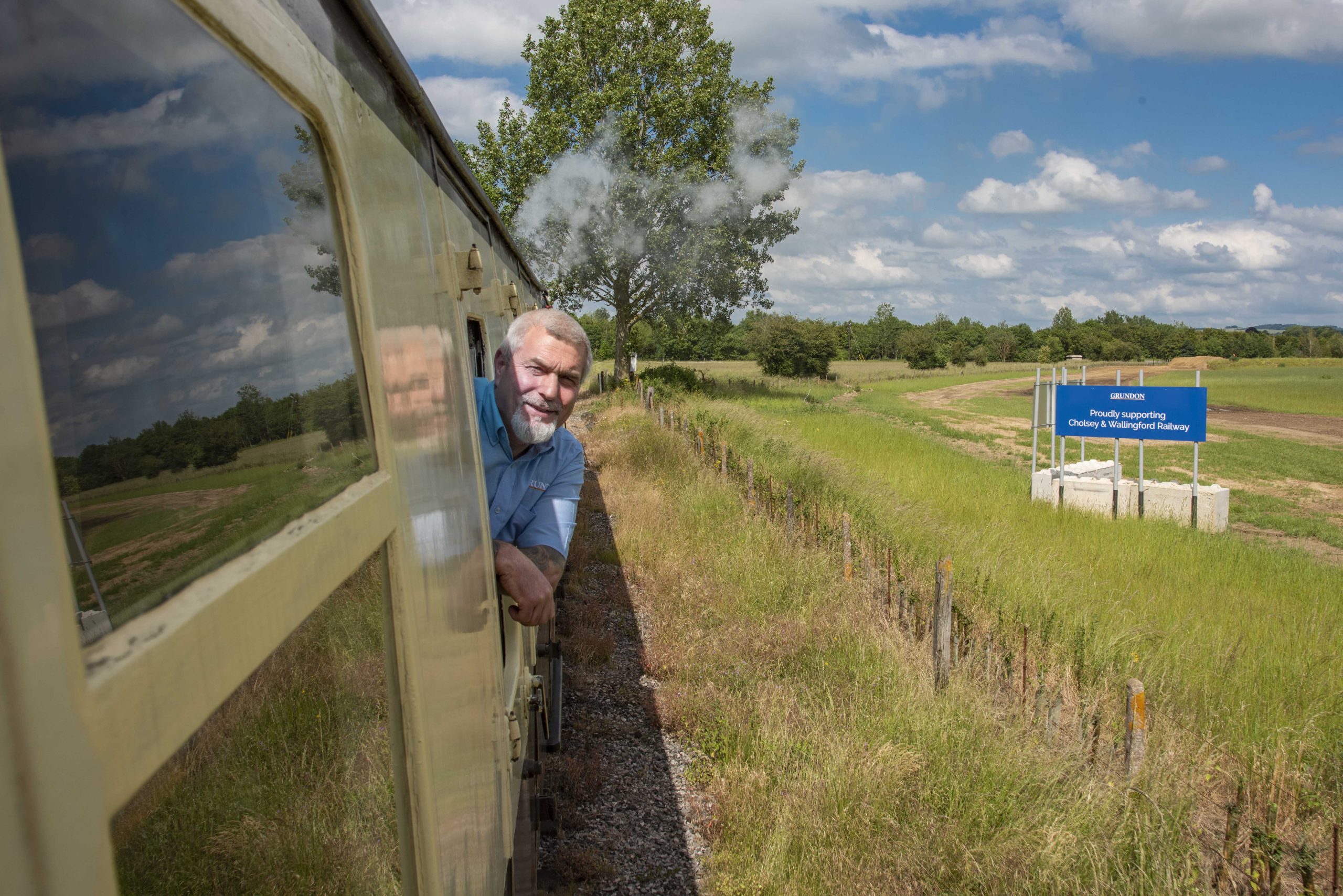 "We really needed a longer platform and Grundon played a huge part in that, without their support none of it could have happened," said Tony.
"Not only did they provide the sand and gravel required, but they also provided the lifting gear and repaired, cleaned and spray-painted everything, including the fencing and sign-posting, to make the platform as authentic as possible, they did a great job and today it looks just as it should – like an old GWR platform."
It was the Fabrication team at Grundon's nearby operation at Benson which provided the tools, equipment and skills; while Grundon Sand & Gravel donated over 40 tonnes of building materials directly from its nearby New Barn Farm quarry, near Cholsey.
Grundon's Fabrication Manager, Peter Kent, explains: "We effectively turbo-boosted the platform expansion by bringing in the necessary heavy lifting equipment and materials to help it happen more quickly.
"It was a real Grundon team effort as we also did a lot of the behind-the-scenes work on the platform. We also refurbished the front of a diesel engine and assisted with the rebuild of one end of their passenger carriages, while providing skips and advice on the disposal of materials to help the whole project run as smoothly as possible."
There is one nod to a more modern era however, as the Grundon team also transformed an old phone box into a future home for a defibrillator.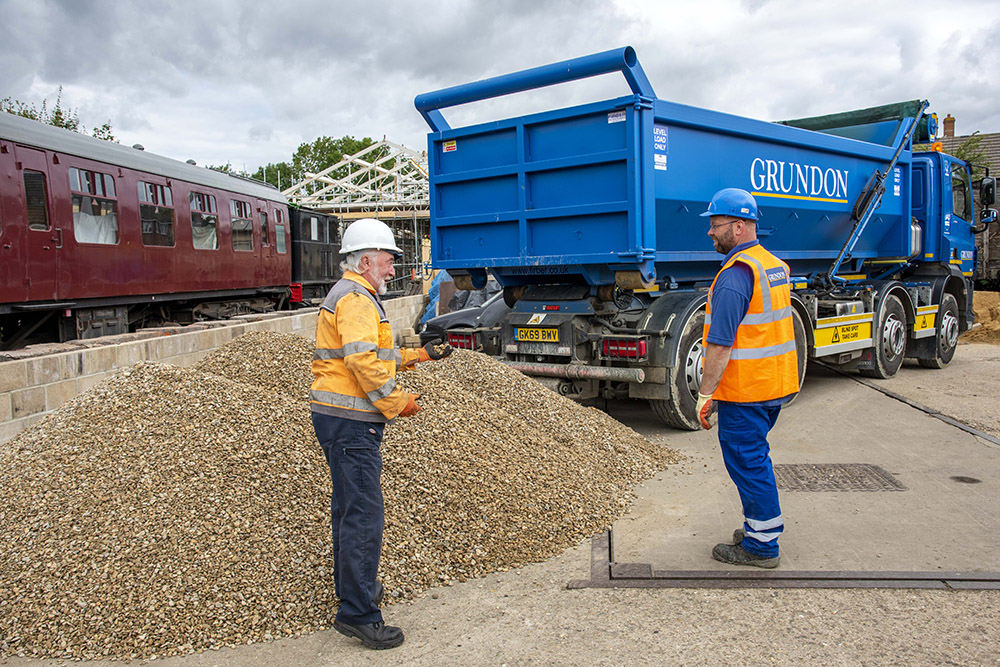 Further work is ongoing to complete the platform extension at the opposite end of the station which will eventually help streamline train operations, enabling one engine and crew to 'run round' from the front to the back of waiting carriages and resume journeys in the opposite direction, without the need to double up with an additional engine.
The Cholsey and Wallingford Railway is known as a "must-visit" destination for railway enthusiasts and families wanting a fun day out. Usually attracting around 6,500 visitors a year, this year it has announced that it will be running its first ever THE POLAR EXPRESSTM Christmas spectacular, an extravaganza that (Covid allowing) is expected to carry around 30,000 passengers between the end of November up to Christmas.
Back to news