A Bordon-based charity that supports disabled adults has received a £5,000 grant from local company Grundon Sand & Gravel.
The Kingsley Organisation supports disabled adults and provides opportunities for personal development, education, training and independence.
Its head office in Bordon includes a well-established community venue, complete with shop, Post Office and café, giving participants and supported volunteers, helped by support workers, the chance to become involved in a host of activities.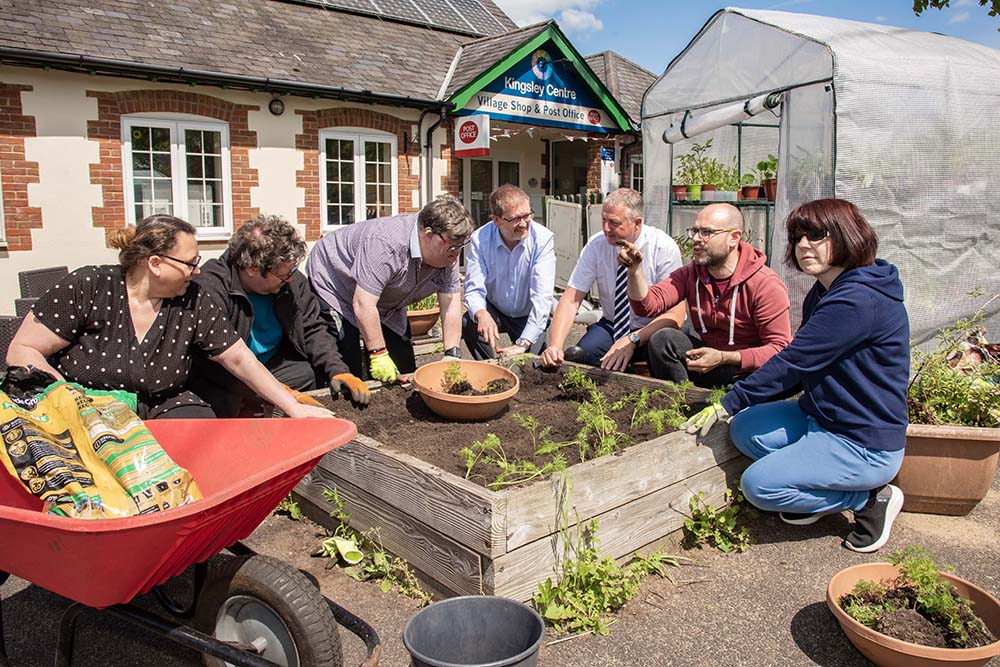 Jane Kincaid, Executive Manager for Fundraising, Marketing and Development, who hosted a recent visit from the Grundon Sand & Gravel team, said: "As a small charity, Kingsley Organisation relies on grant funding and donations to provide valuable support to people in the local community.
"We really appreciate the kind donation from Grundon, which will help us carry on providing learning opportunities to people with learning disabilities and encourages their meaningful integration and inclusion in local life."
Kingsley is close to Grundon's Frith End Quarry and Andy Bright, the company's general manager – aggregates, went along to find out more together with colleague David Piper, Operations Manager.
Andy said: "We had a thoroughly enjoyable visit and tried our hand at various activities, including art, music and even planting vegetables. It's clear that the centre plays a pivotal role in supporting and teaching life skills to those who attend, giving them the chance to assist with all manner of activities.
"We take a great deal of pride in supporting the local communities near to our operations and, knowing the challenges they have faced over the last couple of years, I was very pleased to once again offer the Kingsley Organisation our support for the coming year."
Grundon previously provided a match-funded grant worth £15,000 over a three-year period.
For more information visit https://www.kingsleycentre.org.uk/
Back to news