Youngsters at Guillemont Junior School in Farnborough are making the most of summer thanks to a fabulous new outdoor classroom where they can enjoy lessons; from science and creative writing, to art to open-air performances.
As part of the project, Grundon Sand & Gravel donated several tonnes of its special Coxwell Self-binding Path Gravel and other materials worth around £500 to help with the building work.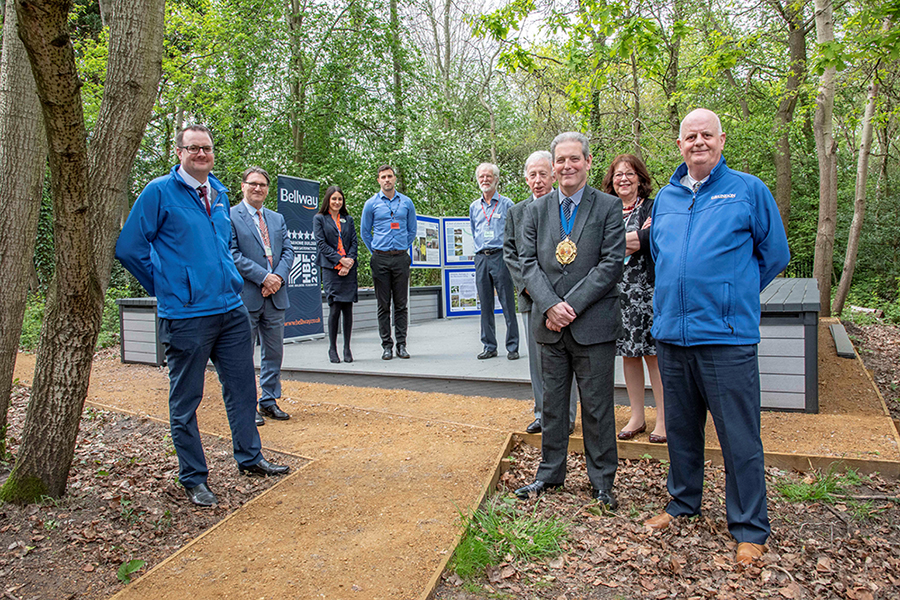 Rushmoor Borough Councillor, Stephen Masterson, performed the official opening ceremony in his capacity as Mayor of Rushmoor, shortly before his term of office finished in May.
The school's Head Teacher, Denis Foster, said: "We are delighted that the children now have this fabulous resource in our woodland area to enjoy a variety of lessons and activities in the fresh air.
"All this would not have been possible without the generosity of local companies such as Grundon Sand & Gravel, and we are very grateful to them."
He also thanked school governor Mrs Georgina Compton for her help and support.
The outdoor classroom is the first phase of the school's Landscape Strategy, developed with Catherine Eldred from Hampshire Landscape Architects. Future plans include developing a quiet area within the woodland area for older local residents from a nearby home to enjoy time with the children.
Pete Moss, sales manager at Grundon Sand & Gravel, said: "We were very pleased to be able to support this great project. Encouraging youngsters outdoors to both learn and play is a great idea and we're sure everyone will have terrific fun enjoying themselves."
The outdoor classroom includes seating and storage boxes, while the smart all-weather pathways lead to the garden and woodland areas.
Further funding and advice, plus help to clear the land of brambles and other vegetation, was provided by the Blackwater Valley Countryside Trust, Bellway Homes and The Community Volunteer Service.
Back to news