Grundon Sand & Gravel has helped support the opening of a community garden in Oxfordshire for families affected by Parkinson's.
The new garden was officially opened on Saturday, 15 September, by Paul Mayhew-Archer, best known as the award-winning writer of The Vicar of Dibley, and for his work on other TV programmes including Mrs Brown's Boys and Spitting Image.
Paul, who has Parkinson's, teamed up to do the honours with Ewan Stutt, founder of Parkinsons.Me, a charity launched in 2016 by Ewan after he was diagnosed with the condition aged just 41.
Grundon Sand & Gravel provided both expertise and its unique Coxwell Self-Binding Path Gravel, which creates hard-wearing and naturally beautiful pathways with only minimum maintenance required.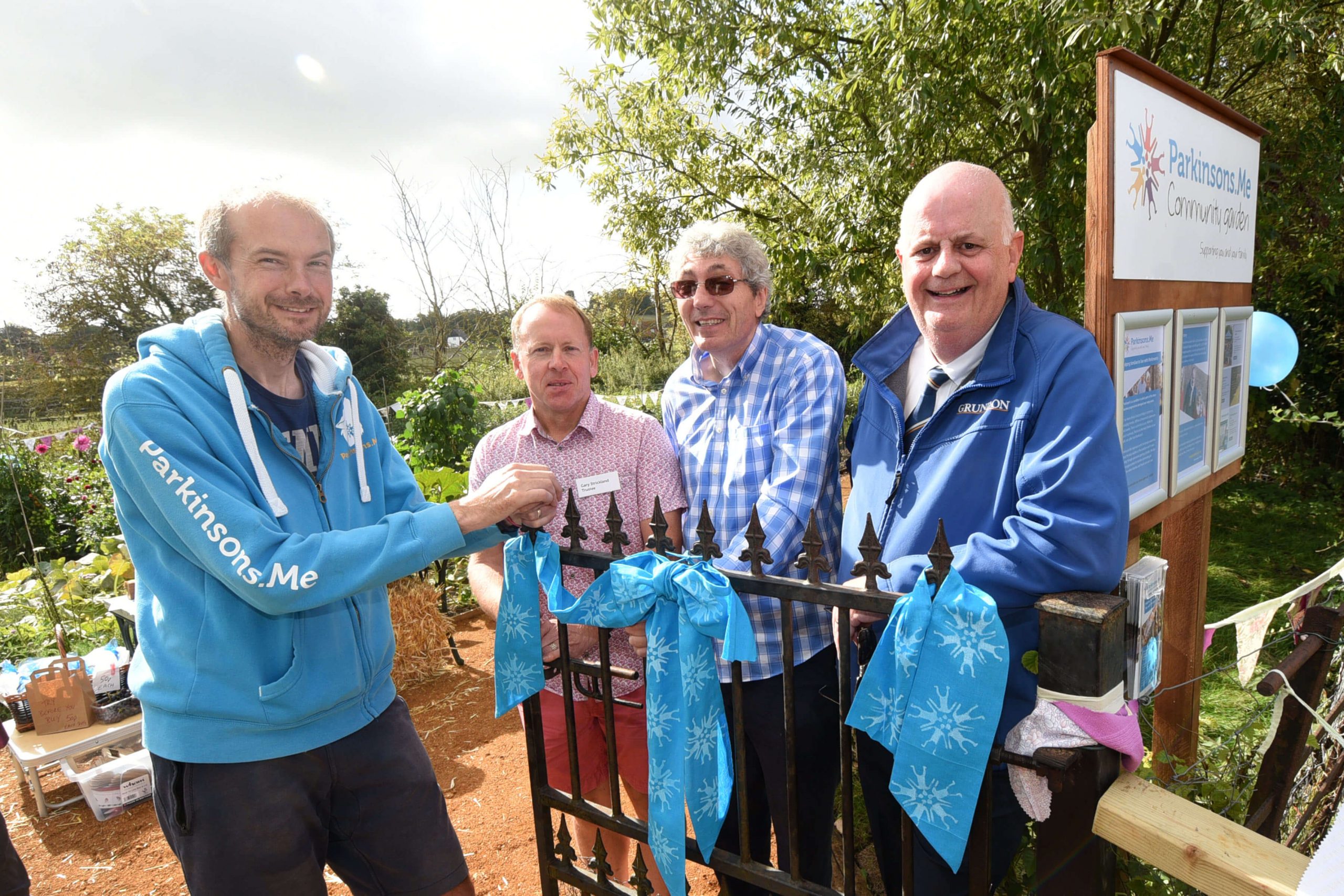 Pete Moss, Sales Manager, was on hand to watch the ribbon cutting and said: "We were delighted to be able to support this great venture in the heart of our local community by donating the necessary pathway materials.
"Ewan's dedication and the help of many volunteers and supporters has transformed this area into a lovely, relaxing community garden and we look forward to seeing it develop and grow for the future."
Ewan, who lives with his family live near the garden in West Lockinge, near Wantage, created the website Parkinsons.Me after he began blogging about his experiences and views. It now has a strong online presence and covers issues such as explaining the condition to others and activities that families can still enjoy together.
Land for the community garden, which originally began as a small venture on a nearby allotment, was offered to the charity by local landowner the Lockinge Estate, and in just a year it has turned from meadow grass into a thriving garden.
It is intended to be used as a source of good food, exercise, relaxation and communal support for families affected by Parkinson's and similar conditions.
Thanking everyone for their support, Mike Ayre, Chairman of the charity's trustees said: "This has been a truly inspirational project that has brought together the whole community, including villagers and businesses, to transform an area of unused land into a place where families can work, play and exercise together – and relax in beautiful surroundings."
Back to news