A recently-completed project to develop an outdoor classroom at a Wokingham primary school is proving a big hit with pupils this winter.
Despite the cooler temperatures, children at All Saints Primary School and Nursery have been getting outside to tackle some winter weeding and have already started planning which crops to plant for harvest later in the year.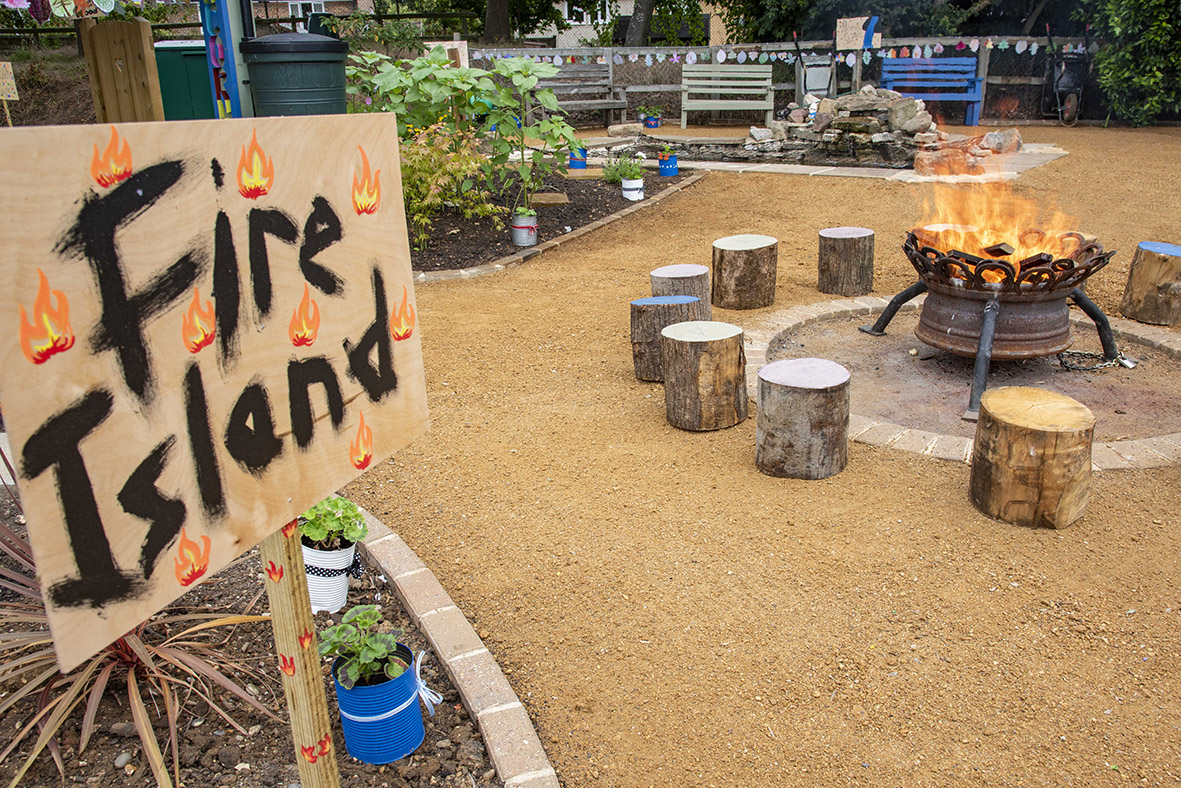 The landscaped area features a firepit and pond as well as an open-air classroom which supports a wide range of lessons and school activities, including practical science, literacy, maths and art.
Tracey Stanton, Headteacher, said: "The children are thoroughly enjoying using the outdoor area and, because it is fully-accessible, it can be appreciated by everybody, including pupils with physical disabilities.
"Recently they've been testing their maths skills outside by measuring different items and converting them into millimetres, centimetres and metres and they love using it for activities like group reading and also enjoying some quiet time.
"We are so grateful to all those who have supported the project and so excited about how it is supporting our outdoor learning ethos."
As well as being used during lesson times, the outdoor classroom is also popular with the school's Rainbows group for five to seven-year-olds, and its Energy Kidz after school club.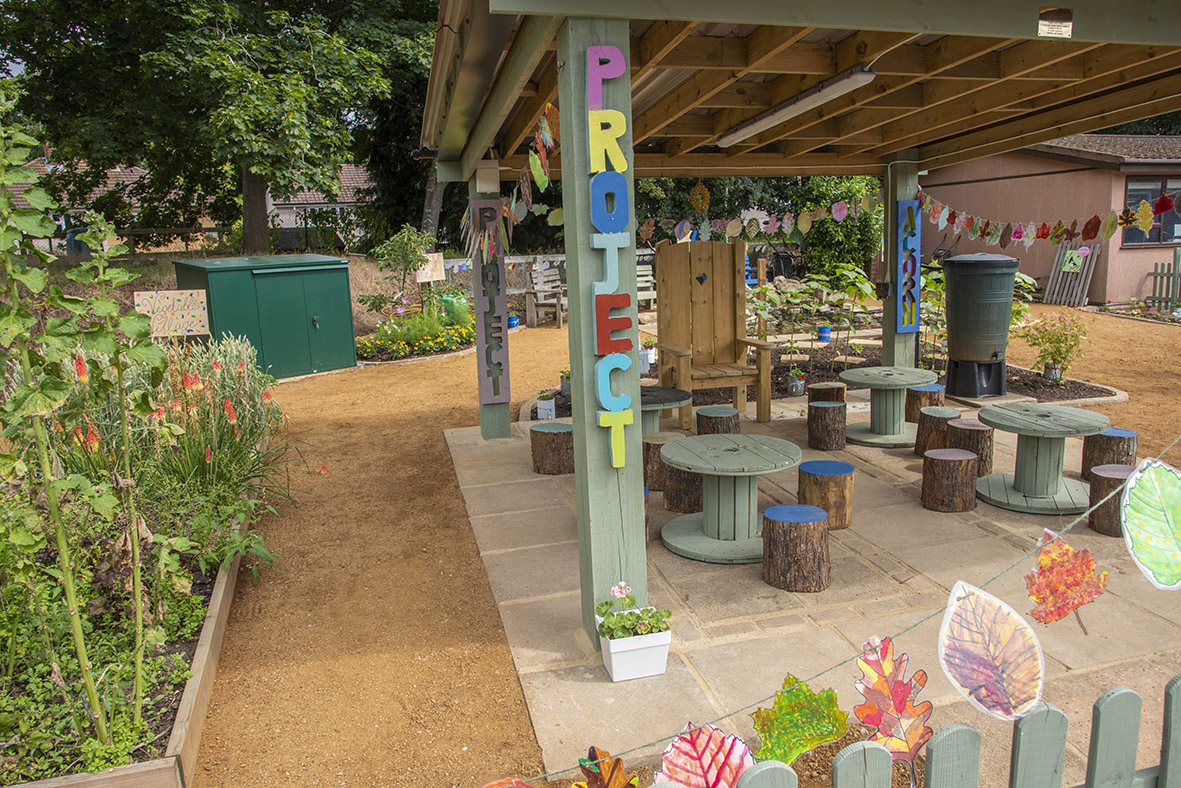 Known as Project Acorn, the development was funded after All Saints Primary PTA was awarded a grant from Wokingham United Charities, together with donations of both funds and building materials from a number of companies. More than 40 volunteers also gave their time.
Among the donations was 18 tonnes of Coxwell Self-Binding Gravel for the pathway areas, which came from Grundon Sand & Gravel.
Sales manager, Pete Moss, said: "When we were first approached to supply the gravel we recognised that the PTA and school had a very limited budget. We could see what a great project it was and decided to donate the necessary materials as part of our commitment to the local community. To see the work finished and hear how much the children are enjoying the area makes us very proud."
Rob Dawson, Governor and Chair of the Resources committee who led and managed the project added: "It has been a huge community effort, and through the generosity of donors and the hard work – sometimes in the rain – of our volunteers we have delivered a high quality accessible outdoor area that give our children opportunities to learn outside which can sometimes be limited with the demands of modern living. We are very fortunate as a school to have such a large outside area, and we are making the most of it."
Among the other companies who provided funding were Aviva, Dandk Services and Anderson Roofing.
Back to news